THE ADVENTURE PLACE - ELKO'S NATIONAL AWARD WINNING MUSEUM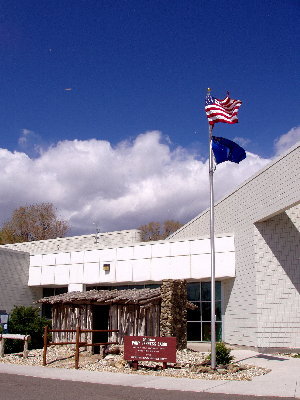 Opened in 1968 in a small white brick building on this site, the Museum has continued its growth to serve residents and visitors to the area.
It features the original 1860 Ruby Valley Pony Express Cabin at the entrance. Inside the Museum are exhibits ranging from Nevada's largest mounted collection of wild animals from around the world to photographs by world renowned photographers Ansel Adams and Edward Weston.
Also displayed are an Olympic champion's firearms, Shoshone baskets, a 1930's living room, general store and a printing shop.
An extensive history gallery showcases early toys, bottles, the California Trail, the work of world famous saddle maker G.S. Garcia, microscopic gold recovery, Chinese artifacts, area railroads, mining - well, you get the picture. There is something for everyone.
NORTHEASTERN NEVADA HISTORICAL SOCIETY AND MUSEUM
Opened in 1968 in a 6,000 square foot building, the facility expanded to 21,000 square feet in 1982. The Wanamaker Wildlife Wing, completed in 1998, added another 18,500 square feet bringing the total to 39,500.
There are two art galleries, an exhibition of more than two hundred mounted animals of the world, museum store, two large exhibition galleries, offices, workshops, storage and processing, a round theater, archives, and a research library.
The Museum won national awards from the American Association of Museums and the American Association for State and Local History for its efforts in professionally preserving local history.
Many factors contribute to the success of the Museum - Historical Society members, generous support from the citizens of Northeastern Nevada, our visitors and a dedicated staff.
VOLUNTEERS: Ken Holt, Collections; Linda Stapley, Collections and Archives; Louise Basanez, Re-Writes; Pat Griswold, Clothing Collections.
WEB SITE:
This site is technically designed and developed by Larry Hyslop of Great Basin College.
Howard Hickson, Executive Director Emeritus of the Museum, updates the information and provides photographs.
THE STAFF
Museum Director - Claudia Wines. She is in charge of all Museum operations and puts together The Northeastern Nevada Historical Society Quarterly. Email: director@museum-elko.us
Registrar - Jacki Alexander. Email: registrar@museum-elko.us.
Archives - Toni Mendive is in charge of Archives. She maintains a research library of over one thousand books, area newspapers from 1869 to present, 40,000 historical photographs, local oral history interviews, research files, and other manuscripts. archives@museum-elko.us
Archives open Tuesday - Friday, 9 a.m. - 5 p.m.
Collections - Collections include over 250,000 items, most of which have been donated by museum patrons. The staff in this area are in charge of acquiring, accessioning, cleaning, repairing, cataloging, and storing all these items.
Collections Assistants - Tracy Beatty
Archives Assistants - Cheryl Carpenter
Exhibits - Catherine Wines is the Exhibits Coordinator. She schedules art exhibits, hangs them, and puts together other museum displays. Email: exhibits@museum-elko.us
Education Coordinator - Valerie Rogers Email: info@museum-elko.us
Bookkeeper - Elaine Parry. She takes care of memberships, bank deposits, accounting, office records, artists commissions and pays the bills. Email: bookkeeper@museum-elko.us
Correspondence Secretary - Linda West. Letters for membership and memorials.
Galleria Gift Shop - Tracy Beatty, the museum store coordinator, stocks the shop with a myriad of art, crafts, books, and gifts.
Reception: JoeAnn Young, Toni Rose Milano, and Hazel Anderson.
Building and Grounds: Jim Burns; Tim Burns, assistant. Jim also maintains and schedules the Museum's extensive collection of historical slide shows.
CONTACTS
Telephone: (775) 738-3418 Mail: 1515 Idaho Street, Elko, Nevada 89801 Fax: (775) 778-9318 Email: info@museum-elko.us
Partner Museeum in France : Centre Pompidou Tarifs
MUSEUM SERVICES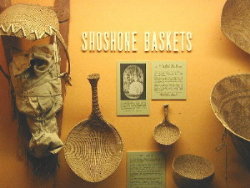 Membership: Memberships in the Northeastern Nevada Historical Society are available to anyone. Membership dues are as follows:
Individual - $20
Family (immediate) - $35
Patron - $50
Business - $50
Sustaining - $100
Pioneer Descendant Life Membership - $750 This membership is available to anyone with ancestors who lived here before 1900.
Life Member - $1,000
Museum Guild: Museum Guild members and volunteers make a difference helping the staff and Museum meet their goals. The Guild meets on the second Wednesday of each month at 9:30 a.m. at the Museum. Dues are $5 annually in addition to membership in the Historical Society. The Guild also has a Life Membership for $100. Guild volunteers select the hours they want to help. Anyone interested in becoming a Guild member or Museum volunteer can get more information by calling the Museum at 775-738-3418.
Research Library and Archives: An extensive Archives and research library is available and staff members are available to help with research requests, copying, and photograph orders. There are over 29,000 photos catalogued in the collections and the library has more than 3,000 books for use on the premises for research. Area newspapers from 1869 to the present, research files, obituaries and cemetery records, birth and marriage dates, government records, oral histories, and manuscript files are also available. Researchers are invited to use the archives Tuesday through Friday from 9:00 a.m. to 5:00 p.m. Photocopies and copies of photographs are available for a small fee.
Use of Museum for Special Events: The Museum is available for special events, day or evening, for a reasonable fee. Receptions, meetings, and parties are held in the spacious facility. Contact Claudia Wines..
HOURS AND LOCATION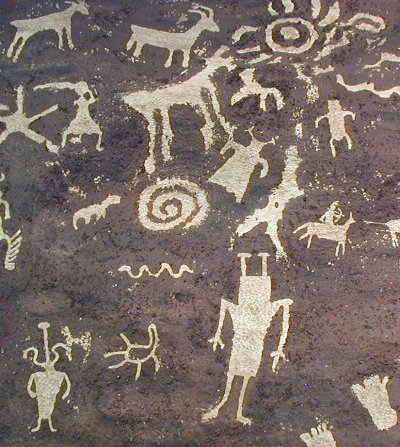 Location: The Northeastern Nevada Museum is located in Elko's City Park at 1515 Idaho Street.
Hours: The Museum is open Tuesday through Saturday from 9.00 a.m. to 5:00 p.m. and Sunday from 1:00 p.m. to 5:00 p.m. Last Sunday of the month admission is free to all. Archives not open on Saturday, Sunday, and Monday.
It is also closed on New Year's Day, Thanksgiving, and Christmas.
Admission Fees: Members of the Northeastern Nevada Historical Society are free
Adults, ages 16-64: $5.00
Seniors, age 65+: $3.00
Students, ages 13-18: $3.00
Children: ages 3-12: $1.00
Children under three: Free
Tour Rates: Ten or more, $3.00 each
School Tours: Free
The last Sunday of each month is free admission for everyone
Collections
Northeastern Nevada Museum contains a history gallery of Native American Baskets, Ghost Towns, Mining and Mining Camps, Cowboys and Ranching, Basques History, Chinese in the West, Railroads, A World Class Firearms Collection, Geology Exhibit, Natural History Galleries, Art Galleries, and Wanamaker Wildlife Wing.
MISSION STATEMENT: The Northeastern Nevada Historical Society is dedicated to the preservation of the heritage of Northeastern Nevada and the State of Nevada. To accomplish this, the Society maintains the Northeastern Nevada Museum in Elko, Nevada, and supports all its activities of preservation, exhibition, storage, maintenance, and educational endeavors.
WANAMAKER WILDLIFE WING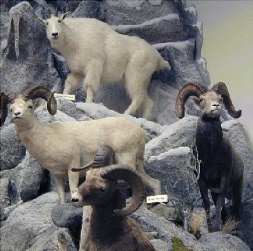 The Wanamaker Wing of the Museum houses a collection of over two hundred wildlife mounts donated by Jack Wanamaker of Burbank, California. He was the principal donor for construction of the wing and its exhibits. Habitat scenes of North America, Europe, the Arctic, Africa, Asia, and the South Pacific, as well as Nevada, are included. A trophy room with awards Wanamaker received is also featured.
The habitat scenes were designed and built by Animal Artistry, Inc. owned by Mike Boyce of Reno, Nevada. The company has worked nationwide. A recent addition to the collection of an African scene was constructed by Gary Powell, North Slope Taxidermy, of Elko.
Behind the exhibits are five landscape murals by Paul Manktelow of Manktelow Originals, Reno. The largest mural, 35 feet tall and 95 feet wide, is featured in the North American/Europe area.
The $1.9 million Wanamaker Wildlife Wing was designed by Craig Bybee, architect with Edwards and Daniels Associates of Salt Lake City, Utah. EDA was also the firm that designed the museum's second building and remodeling in 1981-1982. MGM Construction of Salt Lake City built the new wing. Construction of the exhibits added another $700,000 to the cost - this money was raised through donations, grants, and bequests.
The exhibits in the Wanamaker Wildlife Wing are world class and a must-see for visitors to the Northeastern Nevada Museum. The collection is the largest in Nevada.
ROCKS AND MINERALS
One area of the Museum features rocks and minerals from northeastern Nevada and around the world. It highlights the formation of rocks and minerals, crystal systems, fluorescent minerals, Moh's hardness scale, and a variety of everyday uses of minerals.
Mining makes an important contribution to the economy of northeast Nevada and the exhibits illustrate how dependent we are on minerals supplying everything from toothpaste to road surfaces.
Geologist Stephanie Hallinan, who worked for Cortez Gold Mines, designed and constructed the exhibit.
The display also include an uncuttable 3.41 carat placer diamond from South Africa donated by Dan Turner of Turner's Jewelry and Gifts in Elko. He also supplied a topaz, ruby, and emerald for the display.
THIS PART OF NEVADA IS THE LARGEST GOLD PRODUCING AREA IN THE UNITED STATES.
SPRING CREEK MASTODON
In July 1994, during a Spring Creek Utilities water pipe project, prehistoric mastodon bones were unearthed.
Many individuals and organizations worked together to excavate, recover, and prepare the bones for exhibition in the Museum:
Area residents Charles "Tods" and Beverly Brothers; Elko Chapter of the Nevada Archaeological Association; BLM archaeologists Bryan Hockett, PhD., and Tim Murphy; Desert Research Institute; College of Eastern Utah Prehistoric Museum; Denver Natural History Museum, Dr. Russell Graham; and Illinois State Museum, Dr. Jeffrey Saunders.
It was determined that the remains were an American Mastodon.
The exhibit was funded by a grant from the E.L. Wiegand Foundation, Reno.
American Mastodon bones in the western region of North America are rare. This specimen is currently the only American Mastodon documented in the Great Basin. The bones were stratigraphically dated to two million years ago by Fred Nails of the Desert Research Institute. This mastodon is only one of a dozen American Mastodons found which date to that time in all of North America.
The animal sank in sand near a river bed so his feet were sitting in perfect articulation. At least 40 percent of the beast was recovered.
Exhibit designer Brian Wignall of Las Vegas planned and built the exhibition.
G.S. GARCIA - Elko's World Famous Saddle Maker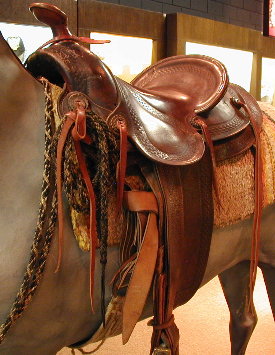 Garcia's saddles were owned by several Nevada governors, humorist Will Rogers, and actor Douglas Fairbanks. Ordinary cowboys thought nothing of shelling out a full season's pay to own one of Garcia's leather seats.
An exhibit of of his work at the Northeastern Nevada Museum showcases a couple of saddles, spurs, and Angora chaps. The famous horse that stood in front of his place, Garcia Saddle Shop, in Elko.
Guadalupe Garcia came to Elko in 1896 with a suitcase of his work and became one of the best known saddle makers in the world.
In 1904, he designed and built a saddle adorned with silver, gold and diamonds. It won the gold medal at the 1904 World's Fair at St. Louis. Then, in 1905, the saddle won the gold medal at the Lewis and Clark Exposition at Portland, Oregon. No saddle had ever received two gold medals and it is a record that has never been matched. The saddle is on display at the Nevada State Museum in Carson City.
Using flawless leather died black, it was carved in American Beauty roses, then adorned with silver, gold, and diamonds. Across the rear of the fork were $20 gold pieces engraved with the faces of President Theodore Roosevelt and two Nevada governors, John Sparks and William Nye. An engraved eagle (see left) adorned the back of the cantle and three horses have diamonds set in their eyes. It was the best saddle in the world.
CALIFORNIA TRAIL
THE WAGON TRAINS PASSED THROUGH ELKO
Beginning the the late 1840's, thousands of people left their homes back east and made the long, hard journey to pursue their dreams in a new land. They left a known life and headed west to a totally unknown future. It took a lot of determination and some did not make it. They were buried in shallow graves next to the trail. The trail passed through Elko County. Some came by way of Goose Creek, others tried the route over the Salt Flats. One group, the Donner Party, came that way, traveled through Ruby Valley to the south end of the Ruby Mountains. It was the long way and put them further behind. They were caught in a massive snowstorm in the Sierra and were trapped. They resorted to cannibalism before the survivors were rescued.
West of Elko, a world class California Trail Interpretive Center is being built. Funding is coming from the U.S. Government, State of Nevada, Elko County, and City of Elko.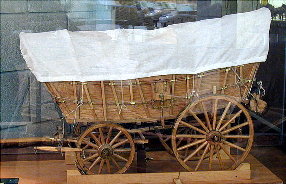 1860 PONY EXPRESS CABIN
Originally constructed in 1860 at the Ruby Valley Pony Express Station 60 miles south of Elko, the cabin was moved to its present site in 1960 by members of the Northeastern Nevada Historical Society.

Over decades weather wreaked havoc on the cabin. In 2000, the structure was taken down and reconstructed in a manner that will protect it for future generations.
It is Elko's oldest and most photographed building.
FOSSILS
Crinoids, graptolites, Rugosa corals, bivalves, sticklebacks, brachiopods, fusulinids, ammonoids, and many other fossils are in the exhibit. Most were found in northeastern Nevada.
Don Johns, a member of the Elko County Chapter of the Nevada Archaeological Association and Nevada Paleontolgical Association, and George Bromm, an exploration geologist, donated the fossils to the Museum.